Installing wainscoting? Wainscoting makes a great addition to both traditionally-styled and contemporary homes. Not only can it transform the look of a room, it can also protect the walls from surface damage. Whether you're considering raised panel wainscoting, or simply a beadboard, here are some tips on the best time to install them in your home.
The Arrival of New Additions to the Family
One of the greatest uses of wainscoting is to protect the walls of a room, particularly those which will be frequented by babies, puppies, or kittens. If you're about to have a baby, or are looking at getting a new pet for your home, consider installing wainscoting in the appropriate rooms. These could be:
Installing Wainscoting in the Living Room
One of the most frequently occupied rooms in the house, wainscoting can protect the walls from little hands and little claws.
Installing Wainscoting in the Kids Bedroom
Children are notorious for drawing on walls, especially in their own space. Wainscoting can allow your children to have more creative freedom in their space, without costing a fortune in repainting or wallpaper.
Installing Wainscoting in the Kitchen
The kitchen can be a messy place, especially with young children and animals around. Having wainscoting in the kitchen can again protect your walls from needing expensive repairs.
Installing Wainscoting in the Dining Room
The quintessential room to install wainscoting in, the addition of wainscoting to your dining room is enough to excite you about inviting guests over for meals.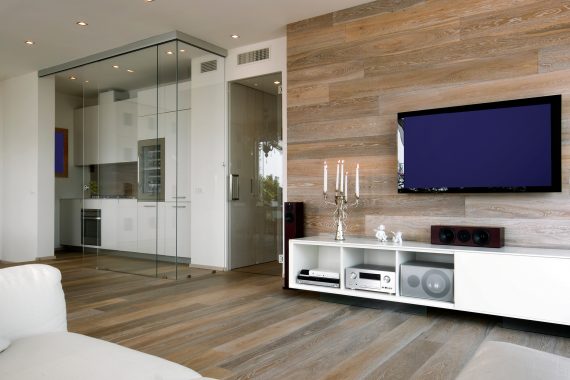 Where to Put Wainscoting In Your Home
Wainscoting is a type of decorative paneling that is commonly used in homes. It can be used to add visual interest and create a more polished look in any room. There are many different ways to incorporate wainscoting into your home, and the best way to do so depends on your personal style and the overall design of your space.
Here are a few ideas for where to put wainscoting in the home:
The Foyer: the entryway is one of the most common areas of the home that wainscoting can be incorporated. It gives your home that wow factor when people enter your home.
The Kitchen: Wainscoting can also be used in the kitchen to create a more inviting space. Try using it on the backsplash or on the island.
The Bathroom: Wainscoting is a popular choice for bathrooms because it is water resistant and easy to clean. It can be used on the walls around the tub or shower, or on the vanity.
The Bedroom: Wainscoting can add a touch of luxury to the bedroom. Try using it on the headboard wall or as an accent wall.
The Outdoors: Wainscoting can also be used outdoors to create a beautiful outdoor living space. Try using it on the porch or patio.
The Basement: Wainscoting is perfect for adding that cowboy saloon feeling to any man cave.
Wainscoting can add a touch of elegance to the living room and can be used in a variety of ways. You can use it to frame the fireplace, as a backdrop for the TV, or as a feature wall. Many homes also use wainscoting in the basement to add a touch of character to man caves.
When you start to consider all the uses of wainscoting in your home, the possibilities are endless. With so many options, you are sure to find the perfect place for wainscoting in your home.
Renovations and Repairs
There are any number of reasons you might be considering a renovation. It could be to increase the value of the house before selling, or simply refreshing it once the kids have moved out. If you're already looking to do any repairs or renovations, especially with your walls, then consider the simple addition of raised panel wainscoting for a touch of elegance. Doing this during a renovation can not only save you time, but also money on hiring the relevant contractors.
Here are some typical renovations which can easily allow the addition of wainscoting:
Painting walls and replacing wallpaper – this is the perfect time to install wainscoting if you're considering it.
Kitchen remodel – considered an affordable way of drastically increasing the value of a home, a kitchen remodel could easily incorporate the addition of wainscoting.
Bathroom remodel – another classic way of increasing your home's value, installing wainscoting in your new bathroom can be a great way of highlighting the new fixtures.
Basement to bedroom conversion – many older homes have large basements which can easily be converted to a bedroom. Adding wainscoting can cover up any irreplaceable patches of wall, and protect them into the future.
Building New
Depending on the style you want for your home, you may consider an addition of wainscoting to several rooms in your home. When building new you will have the freedom and tools to conceptualize what wainscoting may look like in your future home. If you're working with an interior designer, ask if they have any software which allows you to see how wainscoting may look in certain rooms.
Authentic or Faux Wainscoting
There are two types of wainscoting available in this day and age, authentic wainscoting, and faux wainscoting. While most people won't notice the difference between the two, there are some defining factors which make either one preferable.
Authentic Wainscoting
Unlike many faux wainscoting products available, authentic wainscoting should be traditionally milled out of quality materials. This also allows for custom specifications, as well as ensuring that the wainscoting is strong enough to not be ripped off the wall. This is achieved through the use of tongue and groove joinery, hidden pocket screw, as well as glued assembly.
Faux Wainscoting
Thanks to mass production and the internet, faux wainscoting is readily available and boasts easy installation. The problem many people face with faux wainscoting though, is that it often needs to be modified to fit certain rooms, and isn't made of the best materials. Removing faux wainscoting can also damage walls which can result in expensive repairs, repaints, or wallpapering.
While we understand that faux wainscoting may be more affordable, investing in authentic wainscoting can ensure that the value of it remains for longer.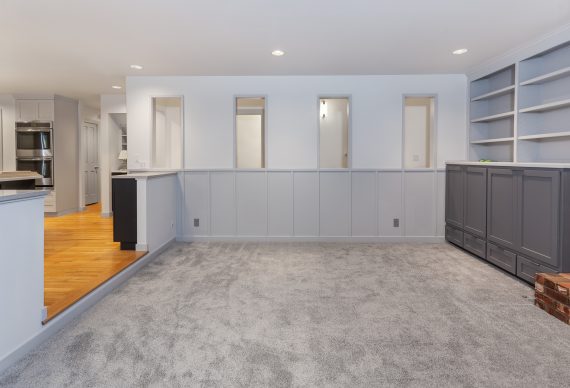 Install Wainscoting: Ready-to-Go Authentic Wainscoting
Here at Wainscot Solutions we pride ourselves on the quality of the materials we use, as well as the milling methods which ensure the structural integrity and longevity of our wainscoting. Whether you're considering installing flat panel wainscoting, or raised panel wainscoting, get in touch with us today to see how we can help, or checkout our pricing for more information.