Thinking about adding Wainscoting in your home? Wainscoting goes far beyond being just a panel on the wall. It may look simple, but there are many things that this addition has to offer. With all its benefits, you may not even realize how much potential it has to improve your space. Here are four attributes of wainscoting that prove it is the best upgrade for your space: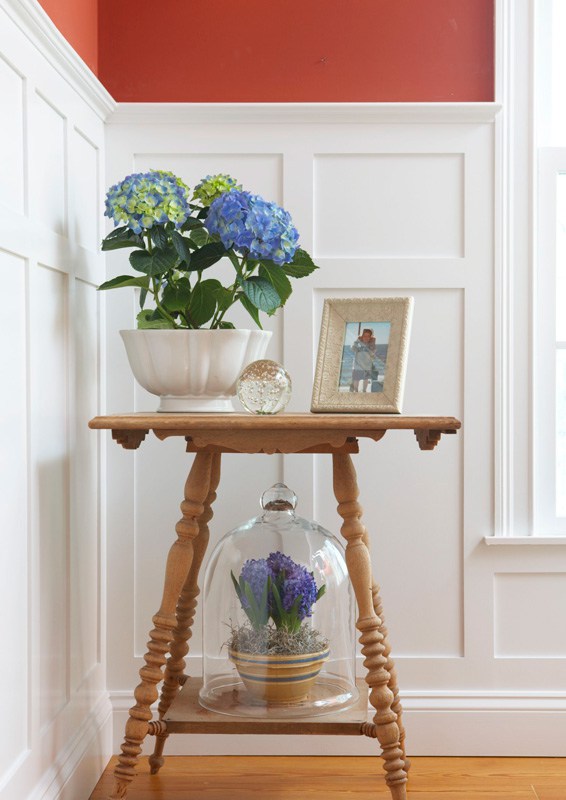 •The Elegant Armor: Everyday life can get in the way. Those walls are going to see at least a few scratches and dents in no time. With the elegant armor of wainscoting, your high traffic areas will be safe from daily damages.
·Fast Fix: If your wainscoting happens to undergo any damage, it's very simple to deal with. It's easy to wipe away any scuff marks, repaint when necessary, or to sand and reseal surface damages.
·Disguise a Dilemma: Wainscoting will hide those flaws on your walls that you've been struggling to conceal. Disguise any unappealing features and problem areas on the wall that can't be solved with a fresh coat of paint.
·A Stunning Shield: Along with all the functional benefits comes the beauty of wainscoting. It's classic, tasteful, and totally transforming. With fully customizable wainscoting, you can have complete control over its appearance and how it will improve your space. There are virtually limitless options so you can match every style of decor and give you the results you truly want.
Wainscoting will enhance any space in both aesthetic and function. You'll no longer be worrying about any damage or camouflaging a blemished wall. Wainscoting offers so much more than a plain, basic wall can; it's time to see what it will do for you.