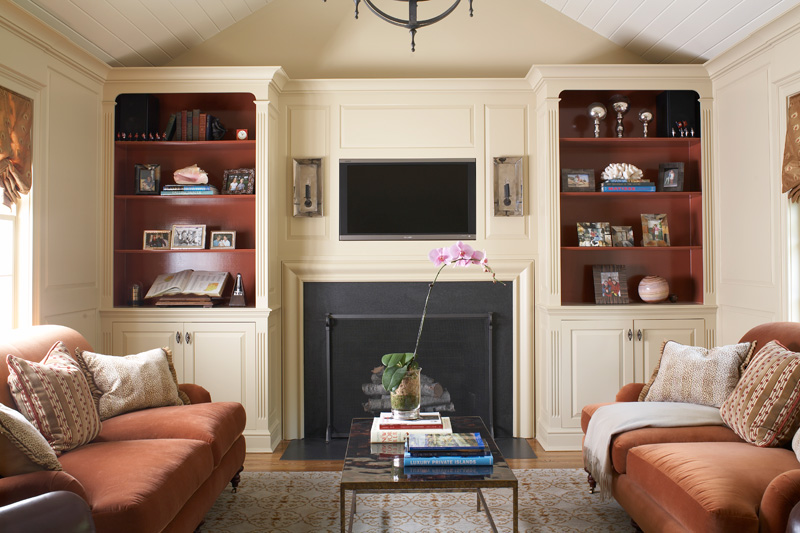 Even if the weather has been getting cooler, you don't have to sacrifice any of your warmth with these interior design ideas. Any space in your home can be warm and cozy, even without the heat on. The way you design a space can create a sense of warmth with these interior design ideas. Here are a few ways to develop this:
Interior Design Ideas:
Strategic use of color:
A great starting point for developing warmth is through your color palette. There are cool colors, like blue, green, and purple, and warm colors like red, orange, and yellow. Beyond this, colors can have warm or cool tones. For example, a green shade with a lot of yellow in it comes off warmer than a green with a lot of blue in it. Use warm colors and tones to feel welcoming. Don't be afraid to use your cool colors, though. Just be sure to mix in warm accents to create the proper balance.
Make it your own:
A personalized space will always feel welcoming. Get a warm feeling by displaying family photos, or by decorating with sentimental pieces. You'll feel comforted being surrounding by the things you love.
Attention to detail: Pay attention to all the details, and what various elements can add to the room. The strategic addition of accents shows that thought was put into the space. Add in items such as books, candles, flowers, pillows, curtains, throw blankets, or area rugs. In addition to personalizing, items with texture like throws and pillows also have a cozy, relaxing sense.
Use Classic elements:
One specific detail to pay attention to is timeless features. Try adding in features to a space that boast craftsmanship, as opposed to mass produced items. Show an appreciation for fine quality with handcrafted items, as they show that time and consideration was put into a room. Depending on the room, another easy but classic detail that will create warmth is a fireplace. Fires not only bring the literal heat, but also evoke the idea of comfort. Who doesn't love sitting cozily around the fireplace, either gathering with friends or curled up next to it with tea and a good book.
Mix up Decor:
A room full of furniture straight from one store's collection lacks the feeling of effort and thought. Not taking time to properly decorate a room and let it develop gives it a cold feeling. Rather than having your space look like a store's showroom, don't rush it and don't be afraid to mix up pieces and styles.
Interior Design Ideas:
Lighting:
Overhead or harsh lighting, such as fluorescents and blue toned light, make a severe and stand-offish environment. Try replacing or supplementing with candles, lamps, wall sconces, or swapping out a different type of lightbulb.
The key to a warm room is quality and care. Take the time to develop your space, and as a result you'll have a space with the feeling of warmth. We provide the best quality to make sure your project leaves you completely satisfied.