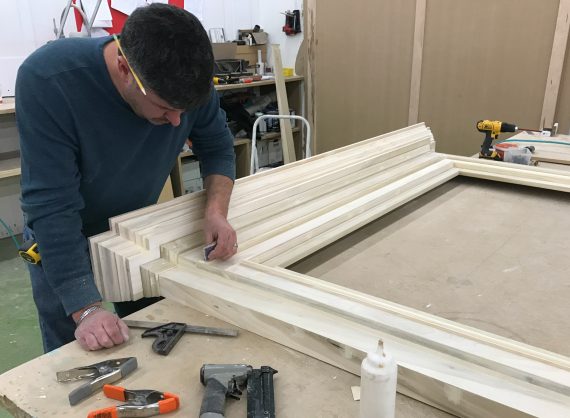 When adding paneling to a room with an existing fireplace, you could just work around it, but why pass up a perfect opportunity to really make that room pop?
Walk around our workshop on any given day and your bound to find a unique mantel under construction. And though our skilled carpenters can construct a handcrafted mantel as part of any wainscoting project, Wainscot Solutions founder and owner Michael Yedowitz takes great pride in these special details. When an especially creative project comes through the door, he makes time in his busy schedule to build it himself.
Here we're giving you a behind-the-scenes look at one of these handcrafted mantels under construction. Michael loves a good challenge, so once you've picked the details for the design of your next wainscoting project, talk to us about creating a one-of-a-kind handcrafted mantel for your home.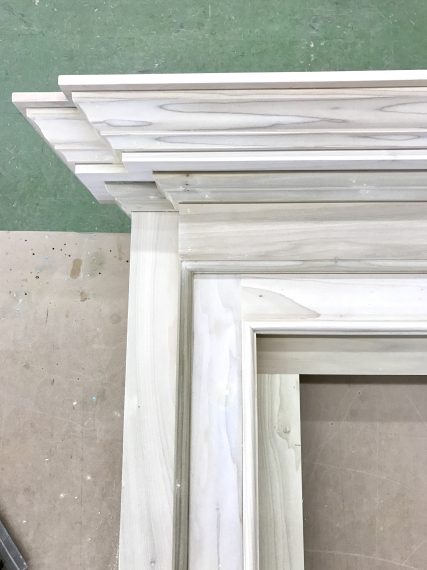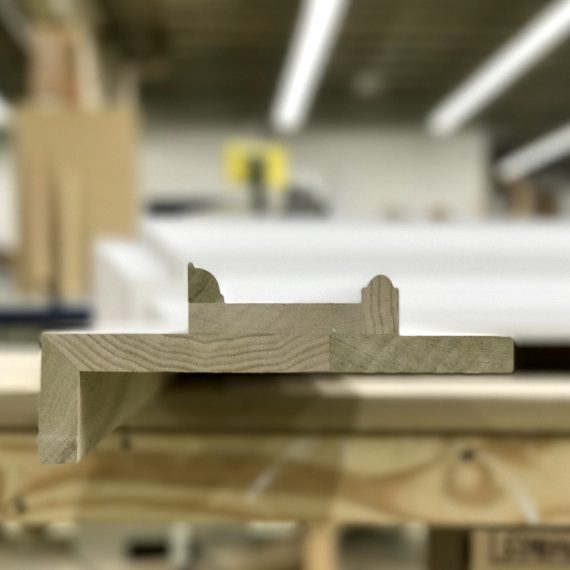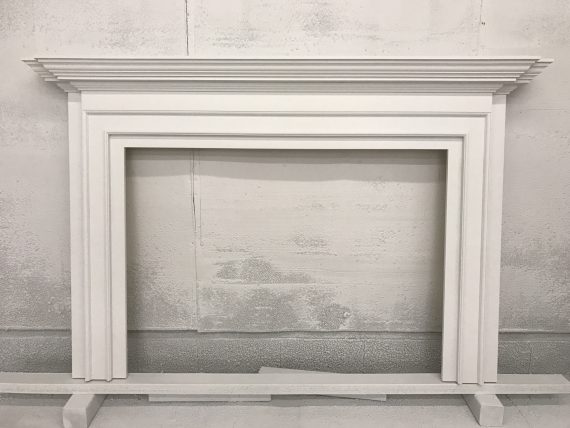 Looking for design services? Have any questions?